THE 2ND ASIA PACIFIC STATE OF THE ART EVENTS RESEARCH CONFERENCE HOSTED BY LOMBOK TOURISM POLYTECHNIC, INDONESIA
October 25 – 27, 2023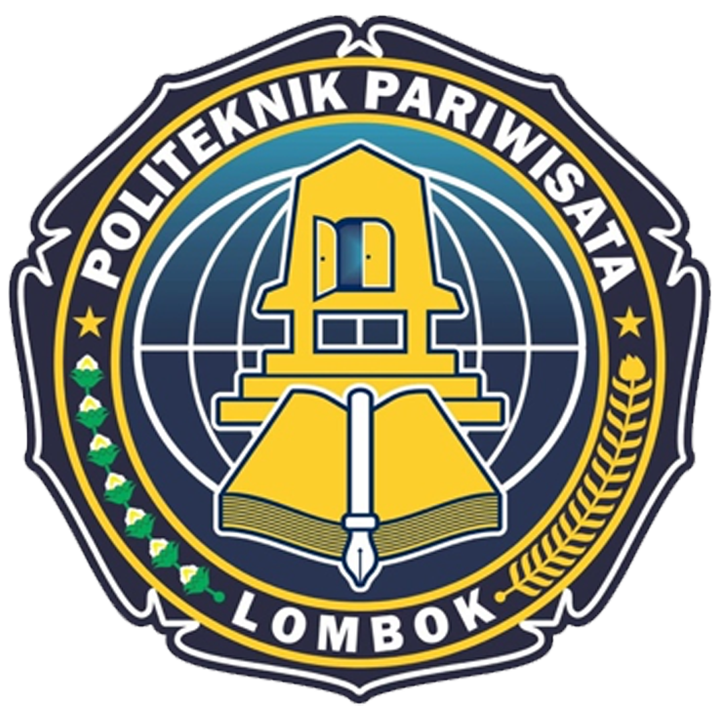 Lombok Tourism Polytechnic, Indonesia
Mandapa Tourism Indonesia
Faculty of  Business and Management
Universiti Teknologi
MARA, Malaysia
Asia Pacific Institute For
Events Management
The 2nd Asia Pacific State of the Art Events Research Conference
Hosted by Lombok Tourism Polytechnic, Indonesia
Extended Abstract Submission: 18th August 2023
Conference Registration: 1st September 2023
Payment of Registration Fee: 27th September 2023
Full Paper Submission: 30th September 2023
The value you will gain:
staying up to date with the latest trends, theories, and methodologies in events/MICE research
exposure to interdisciplinary research fostering cross-pollination of knowledge
feedback on your paper to improve your research skills
publication opportunities in international, indexed, scientific journals
networking with fellow events/MICE researchers for potential collaborative projects
increased visibility for yourself and your institution
Over the last 15 years events/MICE management has developed as a growing academic subject discipline that is included in the curricula of universities, polytechnics and colleges throughout Asia Pacific. To support the teaching of events/MICE management faculty are required and encouraged to undertake research to develop further the body of knowledge in this important subject discipline.
The 2nd Asia Pacific State of the Art Events Research Conference will provide an opportunity for scholars and industry professionals to meet, to share their contemporary research findings and to have their papers published. This events/MICE conference will contribute to the emerging body of knowledge on the events/MICE industry, its development and management in Asia Pacific.
The aims of this international, scientific, research conference are to provide a forum for scholars and industry professionals to:
share their contemporary research findings with peers and to examine the importance of these research findings for the management and development of the events/MICE industry in Asia Pacific
create an opportunity for critical discussion of the key contemporary issues and themes that emerge from the research papers
enable delegates to network and establish academic, industry and research collaborations of mutual interest and benefit
publish contemporary knowledge in the events/MICE management subject discipline so that it can be used to inform the development and content of events/MICE management undergraduate and postgraduate degree programs of the future
Through this conference participants will be given insights into developments in:
events/MICE management theory
events/MICE management research methods
events/MICE management empirical case studies
There are three key conference themes: Sports Events, Cultural Events, & Halal Events, although conference papers on the following topics will be welcomed for review by the Scientific Committee:
Reviewers for the scientific committee will be drawn from APIEM, the Faculty of Business and Management, Universiti Teknologi MARA, Malaysia, and Mandapa Tourism Indonesia.
All extended abstracts presented at APSARC2 will be published in the conference proceedings with e-ISSN and DOI.
All accepted papers for the conference will be considered for publication in one of the journals linked to the conference, subject to compliance with the journals' editorial standards and procedures including publication and proofreading fees (if applicable). Publication opportunities for selected papers may be available in Scopus/ERA/Mycite/MyJurnal /Relawan Jurnal Indonesia/Google indexed journals.
In accepting a paper for presentation at the conference there is no guarantee that the paper will be published in an international journal – the editorial board of each journal will decide which papers will be published. Any journal publication costs will have to be paid direct to the journal by the authors of the paper and these costs are not included in the conference paper registration fees.
Detailed guidelines for the writing of papers to be submitted for the conference can be found on this website.   Papers should be no more than 5,000 words in length, fully referenced using the APA system.
Submission of Abstract and Manuscripts
Paper presenters will submit their abstracts and manuscripts as word documents to the scientific committee for review through email at apsarc2023@gmail.com
All email enquiries should be sent to:
The following participants will find the conference of benefit:
Academic researchers and faculty/lecturers who research and teach in the fields of events management, MICE, hospitality, leisure and tourism with an interest in the Asia Pacific events/MICE industry
Postgraduate and PhD scholars who are studying programs in events management/MICE
Events/MICE management professionals who work for public and private sector organisations that are involved with the management and development of the events/MICE industry
This is an in-person conference and will be held at the Lombok Tourism Polytechnic, Indonesia.
Lombok is an Indonesian island known for its natural beauty, pristine beaches, and spectacular landscapes. It is home to a rich culture influenced by Indonesian, Malay, and Balinese traditions. The conference program includes a study tour visit to the special economic development area known as Mandalika which stages the annual world MOTO GP race and other events. Running alongside APSARC2 will be the International Mandalika Festival and conference participants will have an opportunity to participate in this international. Cultural festival – bring your national costume with you.
Extend your stay in Lombok by exploring the Gili islands, or Mount Rinjani. Lombok`s commitment to sustainability and environmental preservation make it an ideal destination for staging the staging the APSARC2.
The conference will be staged from Wednesday 25th October to Friday 27th October 2023.
The conference organisers will be the Lombok Tourism Polytechnic, Indonesia; Mandapa Tourism Indonesia; the Asia Pacific Institute for Events Management; and the Faculty of Business and Management, Universiti Teknologi MARA, Malaysia.
For participants who have their paper accepted for presentation at the conference the following registration fees will be charged:
Residential paper presenters: USD 285
Non-residential paper presenters: USD 185
Online paper presenters: USD 85